Resin Photo Frame - Step By Step Guidance
enjoy your new, one-of-a-kind photo frame!
Looking for a creative way to display your latest photos? Why not try crafting your own photo frame out of resin! This fun, DIY project is perfect for artists and beginners alike. And the best part? You can customize your frame to match any style. So get ready to show off your photos in a unique and stylish way. Let's get started!
It is important to get the correct shape and size of mould for your photo frame. Here are the few links on Amazon to help you find a mould.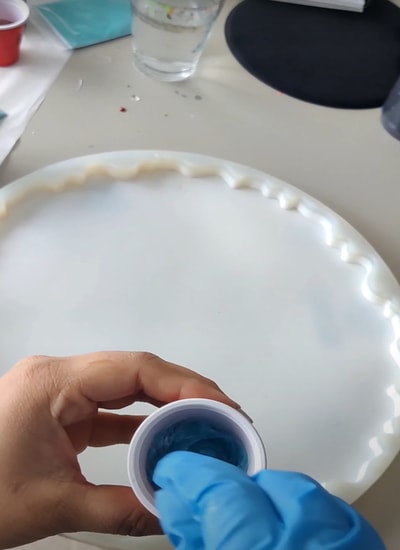 Mixing Resin with colors and getting first layer on Mould
Mix pigments with resin to make a colorful masterpiece
You can choose from either liquid or powder form, then pour different layers of colors on top for an even more creative effect. You might want try creating vibrant backgrounds that are just right in front by adding something special at this stage too!vibrant. Don't forget to use Torch so get rid of bubbles.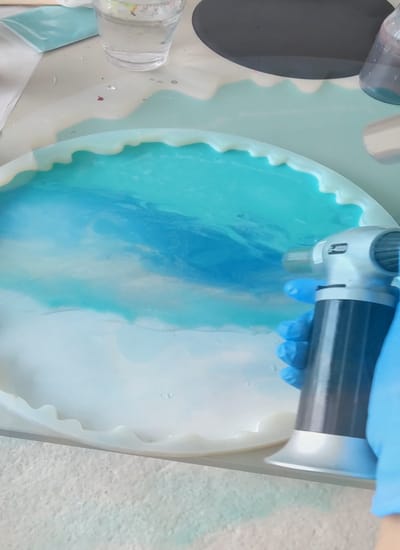 Decorate with objects that have personal significance to you - Pictures, Quotes, Lights, Real flowers etc.
This is the perfect time to put all you need in your photo frame. Mod podge photos so that they don't leak and watch this Blog "How-to: Make resin art with pictures" for ideas on what else can go inside! Be it small stones, real dried flowers or even light quotes–it's up to how creative of an imagination one has when making their own pieces…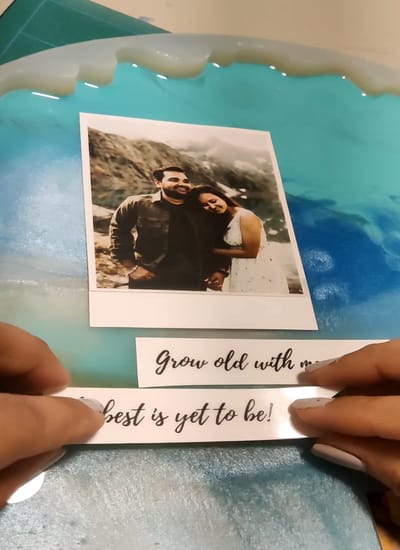 Once the frame is organized, let it dry for a few hours and then go ahead with last layer of resin. If you used bigger stones or other things that are difficult to cover with resin don't worry because this will give your project an interesting realistic effect when embossed!
How to demould the resin photo frame - The finished product
Be patient! Let your frame sit for a couple days before you demould it. The drying time depends on which resin one is using – there's no set rule. If nothing else works out well with this – try adding some more layers of resin on top as needed(but don't overdo). If your resin is still bendy, we have an article to fix bendy resin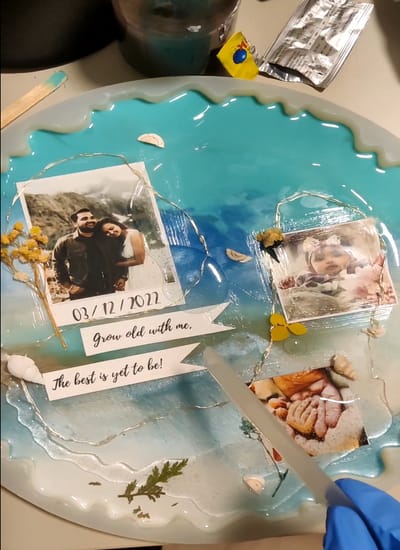 I hope you enjoyed this tutorial! If you decide to make a resin photo frame, please share your pictures in the comments below or post it on Instagram and mention @palak.studioink. I'd love to see how they turn out! Thanks for reading.